A field trip to The Orsoni Furnace during the Venice Biennale
An unforgettable tour around the inner-workings of this Iconic Atelier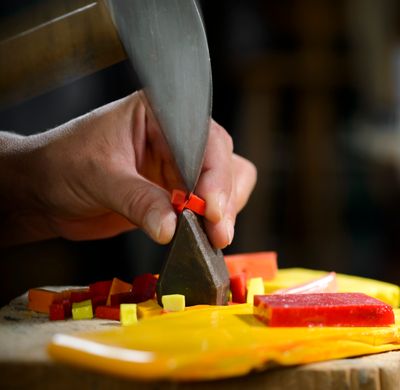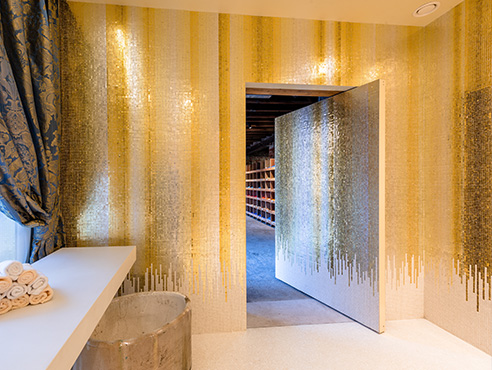 While in Venice exploring the Architecture Biennale, we enjoyed a private visit to the Furnace of Orsoni - the only mosaic tile furnace still functioning in the historic center of Venice. Orsoni has revived the city's Byzantine mosaic style and remains an icon in the artisan craftwork communities. They use the same techniques since 1888 to produce 24K gold leaf mosaics, colored gold and Venetian smalti in more than 3,500 colors.
We were immersed in inspiration at the Orsoni Color Library in the heart of Cannaregio in Venice. Known for many of their iconic colors, our personal favorite was their stunning "Madonna Blue", the perfect fusion of aqua blue and caribbean blue. Their extensive color library is truly from another era, with colors you'll see sprinkled throughout Venice, including the walls and ceiling of St. Mark's Cathedral.
Another standout moment was seeing the artisans create the mosaic glass from start to finish - including the firing process, glassblowing, cutting, dying and placing. The visually stunning crucibles are used to hold the liquid glass in the furnace and are stacked throughout the grounds - standing as gorgeous sculpture on their own.
Learn more about the extraordinary artisan techniques of Orsoni // #emotifexplores